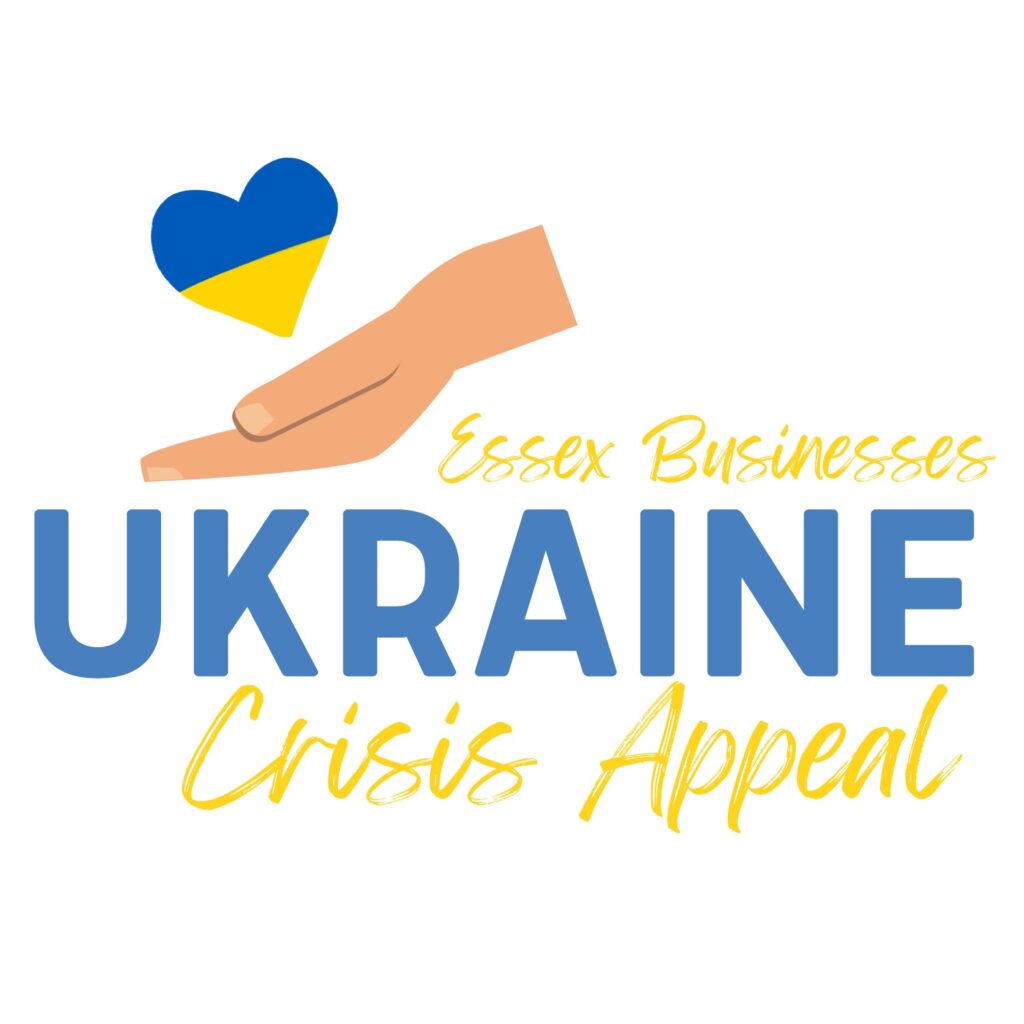 Would you like to join us in making a difference to the crisis in the Ukraine?
Essex Businesses Ukraine Crisis Appeal was created when a group of 45 local independent businesses come together in a quest to raise money in aid of British-Ukrainian Aid.
Like so many others we have felt heartbroken and powerless when seeing and hearing about what the people of the Ukraine are going through…it's simply unimaginable.
We wanted to do something positive for people of Ukraine, as well as incentivising you to donate some of your hard earned money to this cause!
And so our local independent business owners have rustled up over £3,000 worth of incredible prizes for you to WIN in our prize draw, and for every £10 that you donate your name will be entered into this draw.
We appreciate every single donation made to Essex Businesses Ukraine Crisis Appeal, we hope that we can make a difference, no matter how small.
We thank you so much for your generous support.
The Prizes So Far…
(Please note, prizes are being donated daily and will be updated here!)
Eden Beauty and Aesthetics
Elemis Frangipani manicure worth £30
Elemis Sole delight pedicure worth £38
Elemis Deluxe Full body massage worth £69
Elemis Pro Glow Smooth facial worth £78
4x Elemis Travel kits worth £75 each
3x Bare mineral make up goodie bags worth £78 each
Amica Beauty Studio
Gel manicure & pedicure worth £44
SS1 Reflexology well-being
Mobile Reflexology session worth £35
RJ Vu Nails & Beauty
Pamper package worth £81
Vu Nail Systems  
Gel Polish nail course with kit worth £200
Karen Conran Permanent Makeup Artist
£30 Gift Voucher
Ultimate Aesthetics Southend
Million Dollar Facial worth £85
Salon Tinted
Cut with Claire worth £55
Blow dry with Fern worth £25
Mini hair oil & body mist worth £15.75
Kudos Hair Salon
£50 Gift Voucher
Anahata Yoga Centre
4 Class passes worth £40
Lisa Seretny Yoga
Yoga package of 6 classes & Crystal healing therapy worth £100
Do It Like A Mother
6 Pilates Classes, a DILAM jumper, mug and pin badge worth £135
Strong and Happy Plan
Four week plan for personalised exercise, diet, plus support and coaching worth £140
Beautiful Healthy Home
Goodie bag of ethical sustainable products for your home worth £60
Made You Look Flowers
Easter Door Wreath worth £50
Belle Rose Flower Boutique
£50 Gift Vouchers
Forever Flowers Westcliff
Bouquet delivered to any SS postcode worth £50
Twinkle Design and Decoration
Decorative door wreath worth £45
By The Sea Balloons
A Luxury balloon stack, bubble balloon, and balloon garland for theme/occasion of your choice worth £100
Tin Design
Milano LED light worth £38
Green Shed Candles
Luxury Eco Candles worth £30
No.66 Vintage Candles Co
Hand poured coco soy wax rose scented candle in frosted vintage glassware worth £12.99
Gia & Lula
Handmade reusable eco friendly fabric face wipes worth £15
Knots and Dreams
£15 Gift Voucher macrame home deco
Create 98
£25 Gift Voucher
The Property PA
Gifting half price property rental fee worth £247.50
Of Life and Lemons
£50 Gift Voucher for the home of tongue in cheeky homeware, cards, and gifts
Petra Black Photography
Mini head shot shoot worth £69
That Kid Life
Art bundle for kids worth £35
Fern Personal Trainer
A personal training session worth £40
Scape Interiors
A cosy throw worth £39
Other Kids
£30 Gift Voucher for children footwear, fashion, and accessories
Wow By JG
£15 Gift Voucher for beautiful pre loved children's clothes
Ruby Rooms
£50 Gift Voucher to spend on women's fashion
Jez Boutique
£40 Gift Voucher to spend on women's fashion
Rockamilly Boutique
£20 Gift Voucher to spend on women's retro fashion
Lemon Witch
£10 Gift voucher for pancakes, waffles, shakes and much more
Lovely Bread & Stuff
Gluten free, allergy friendly cake selection box worth £12
Hello Biscuit Company
Box of 6 handmade vegan friendly biscuits for the occasion/theme of your choice worth £14
Sarahs Creative Kitchen Ltd
Handmade Chocolate Easter Egg DIY kit worth £12.95
Gourmet Deli Co.
Deli goodie bag worth £20
Piperoni Pizza Co
Couples night in for 2 kit worth £20
Everything you need to made 2 pizzas, garlic bread, Nutella dessert pizza
Supper Club Leigh On Sea
Picnic for 2 full of homemade goodies worth £20
Awesome Mama Illustrations
Print worth £15
Happy Biscuit Company
Large box of fondant decorated biscuits worth £15
Sugar Lump Lane
Luxury grazing platter worth £55
Awesome Mama Illustration
Print worth £15.00
Original Sports
Yoga mat and massage roller worth £35
Simon Gildea Boxing
1 hour personal training session with professional boxing coach.
More information about British-Ukrainian Aid: British-Ukrainian Aid people in any part of the world who are the victims of war or natural disaster, trouble, or catastrophe in particular by the supply of medical aid to such persons and organisations caring for them