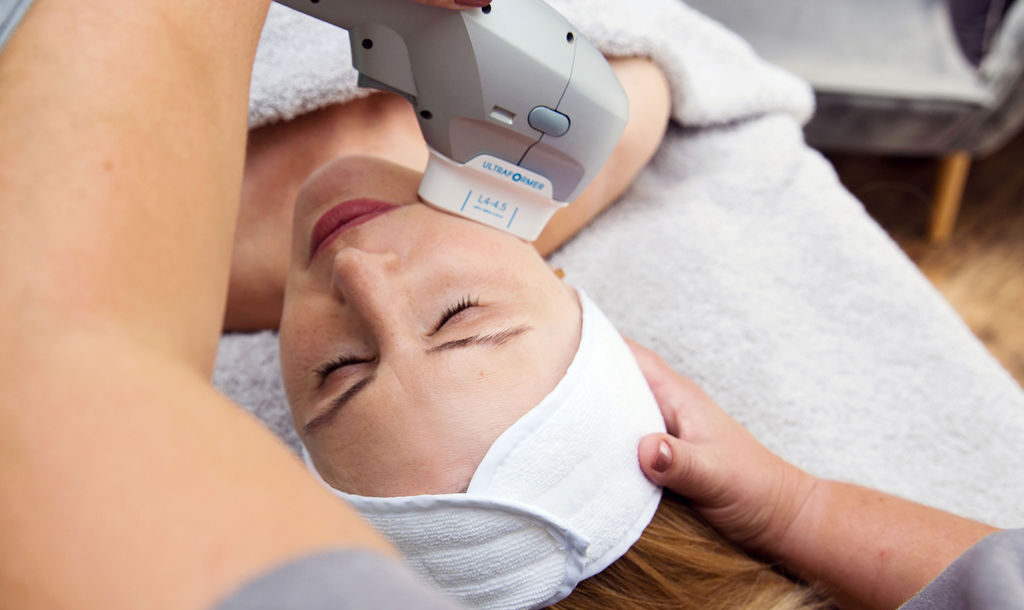 Exilis Elite Fat Reduction & Skin Tightening
We are proud to be the only salon in Essex to offer this FDA-approved multi award winning treatment, as seen in Harrods, Harvey Nichols & Doctor Rita Rakus Clinics.
Exilis is the only dual functioning non invasive treatment of its kind to target stubborn areas of body fat, cellulite and loose sagging skin on both face & body. Exilis has successfully combined the very best forms of both ultrasound and radiofrequency technology to deliver a safe, stable, effective and pain free treatment. No down time is required with this treatment. Radio frequency works to remodel & tighten the skins existing collagen and elastin fibres, this is what is known as a thermal contraction, whist stimulating brand new collagen growth to thicken the depth of skin. This results in a firmer, tighter skin with a healthier more youthful appearance.
Ultrasound works to heat up the body's fat cells in a targeted area. The vibrational energy of the ultrasound causes the fat cell to collapse so that the fat cell is reduced to a liquid form. The liquid fat is then transported through our bodies natural waste systems and excreted from the body.
We recommend a course of 4 treatments to be taken at 7-10 day intervals, this time scale applies to both face & body treatments. A full consultation and assessment is carried out prior to your treatment programme commencing. Full results can be seen 3 months after the final treatment.
Enquire today by phoning 01702 480773. If you'd prefer, email the team at info@edenbeautyandaesthetics.co.uk or message us on Instagram or Facebook.
Upper Face (Eyes & Forehead)…£399.00
Full Neck & Lower Face x4…£650.00
Full Neck & Full Face x4…£799.00
Single Treatment…£175
Stomach x4…£650
Flanks x4…£650
Bra Strap Area x4…£650
Upper Arms x4…£650
Inner OR Outer Thigh x4 …650
Saddle Bag x4…£650
Bottom x4…£650
Any 2 treatment areas x4…£750
Any 3 treatment areas x4…£850
Please note that depending on the size of the area to be treated, more than one area may be needed (i.e stomach can be treated as 1 or 2 areas depending size and results desired).
Other Treatments That You May Be Interested In