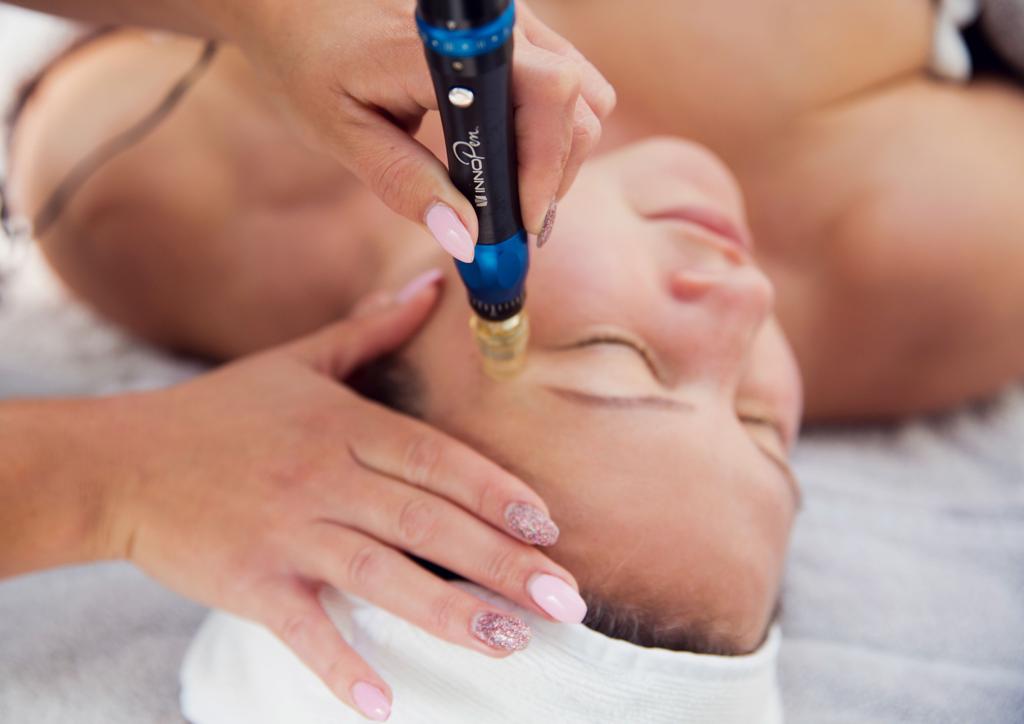 Unlike many other micro needling devices, Exceeds medical grade device comes with the highest
level of industry approvals available. It is the very latest in German engineered technology, and
the world's first FDA approved class 2 medical devise, clinically proven to reduce acne scarring,
visibly reduce fine lines and wrinkles, improving skins firmness and texture.
An Exceed micro-needling treatment is a very comfortable treatment, we will always pre numb our
clients for maximum comfort, as well as using the highest quality growth serums to achieve the very
best results. Each Exceed treatment delivers powerful results with minimum down time.
Micro-needling is a great way to encourage the natural repair and restoration process to an aging
skin, it can also be a fantastic rejuvenation booster for a younger skin too. Almost everyone can
benefit from this incredible treatment.
– Reduction of pore size and improved skin texture.
– Dramatically reduces acne scarring.
– Stimulates skin regeneration and new collagen formation.
– Minimises fine lines and wrinkle depth.
– Improves skin laxity and firmness.
Single Facial Treatment, 1 hour 15 mins: £195.00
Course of 4: £680.00
Frequently Asked Questions:
How Many Treatments
Will I need?
For general skin rejuvenation and anti-aging concerns we would recommend a course of 3 treatments 1 per month.
For deeper set wrinkles, advanced photo ageing, and scarring of the skin we would recommend a course of 6 treatments taken on a monthly basis depending on the skins ability to heal
How Does
Mico-Needling Work?
Skin needling is the use of tiny needles to create a controlled injury to the skin's dermis layer. This process accelerates and stimulates the skins natural ability to heal, repair, and renew itself, resulting in brand new collagen and elastin production, plus a rejuvenated complexion.
Depending on the depth of skin treated the skin is typically red after the treatment, however significant healing takes place 48 hours after the treatment.
Other Treatments You May Be Interested In