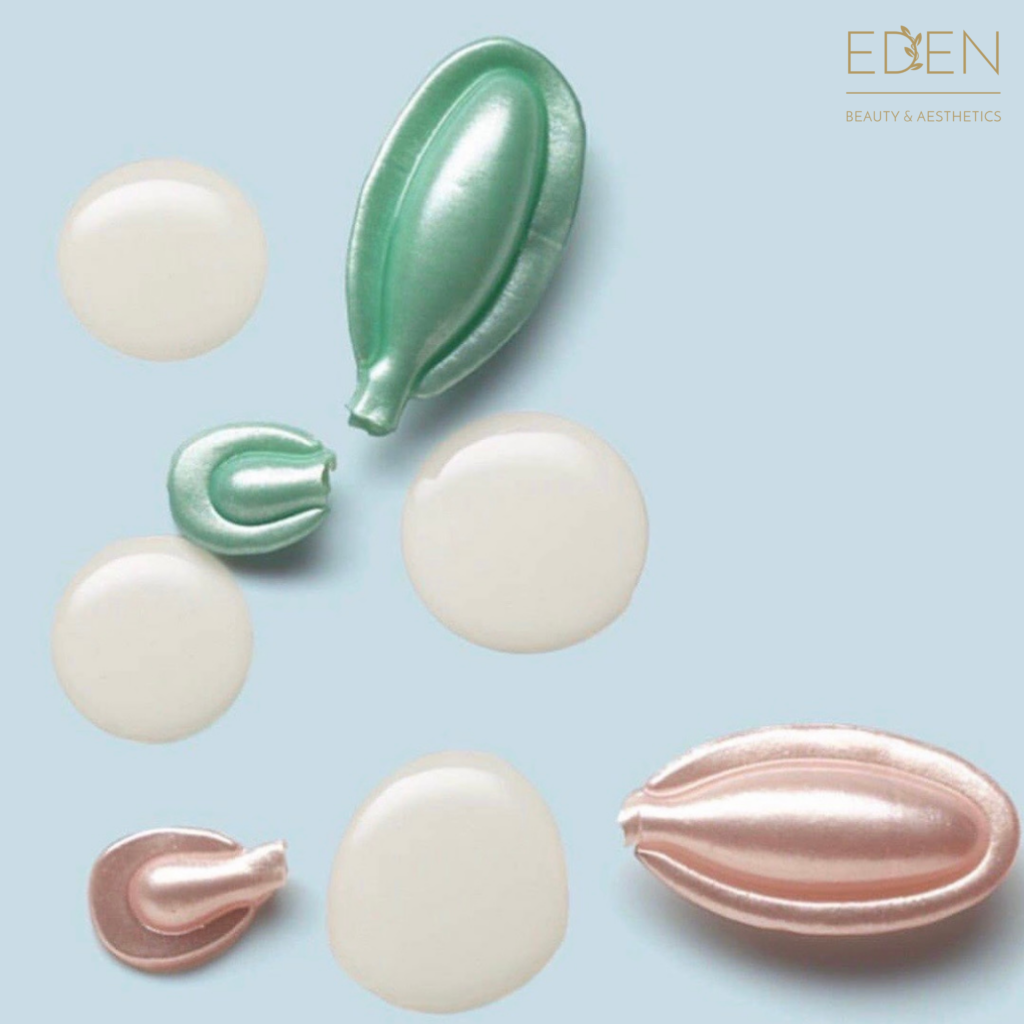 A skin booster is designed to really supercharge your skincare results and can be used each season, or maybe twice yearly!
In other words not something that you would use continuously in your daily or weekly skincare routine…
We are completely in love with the results that can be achieved with our Elemis 30 day Skin Bliss Cellular Recovery Capsule program!
These incredible little capsules contain a powerhouse of antioxidant rich oils designed to break down harmful, skin-clogging toxins. In turn allowing a much more effective results of all of your regular skincare products.
How to use: Massage the contents of 1 pink rose infused capsule into your skin in the morning, and 1 green lavender infused capsule in the evening before bed time. This would be the perfect time to give yourself a lovely facial massage too!
Apply your capsules to clean, cleansed and toned skin, and before applying your moisturiser. To achieve the best results always complete the full 30 day program for £69.50.
To order your program, DM or call us on 01702 480773.